MANCHESTER MOVEMENTS

* Date Added
Other related Manchester Movements pages:
London Gatwick Movements- seeTerry Wade's page
For a "Which Terminal" guide to Manchester Airport clickhere
For all other Aviation pages go to the links page at Spotters United.
The Aviation Society based at Manchester Airport produces a monthly magazine Winged Words. This contains a comprehensive airport round up as well as movements and news of other North West airports.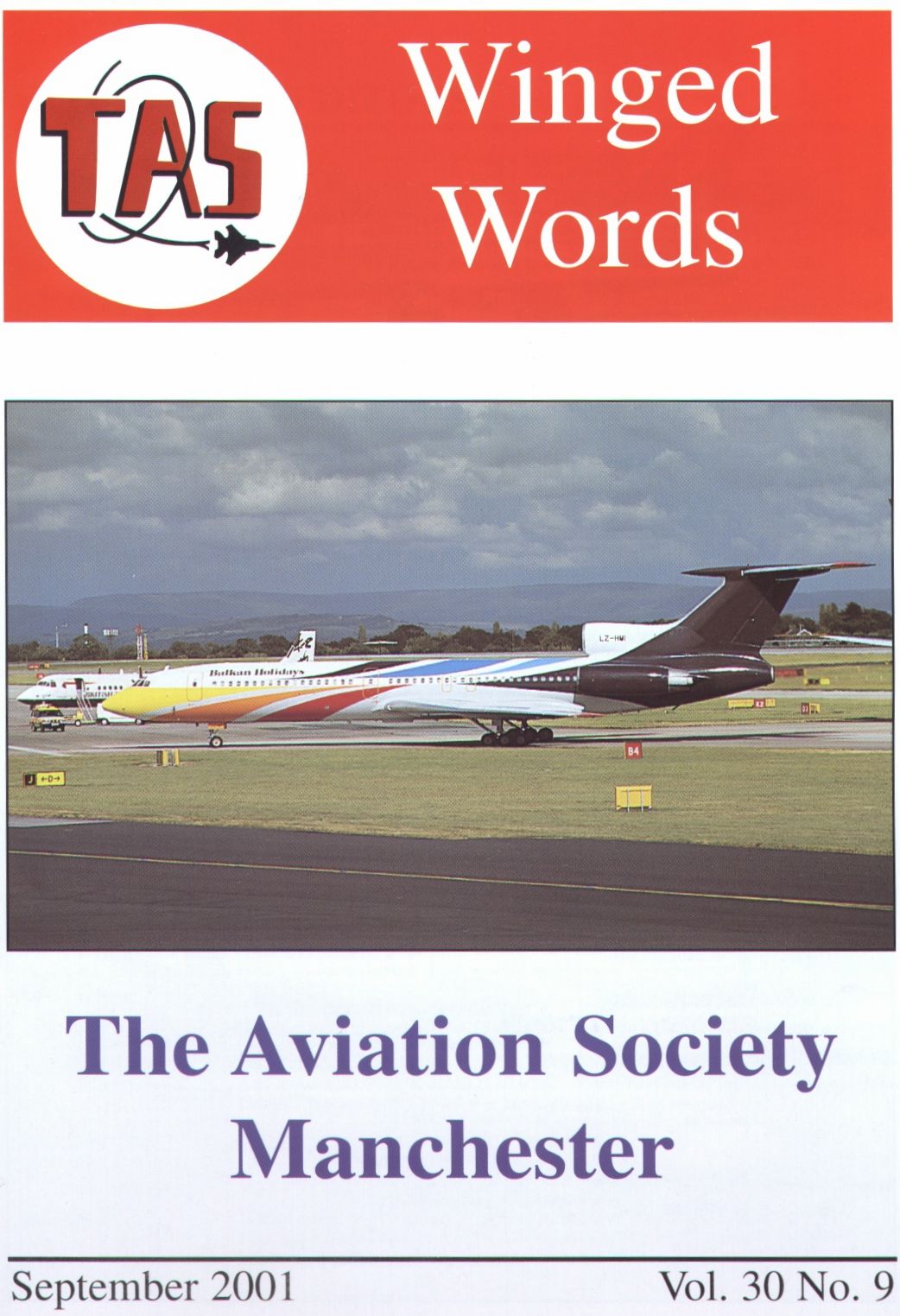 Winged Words September 2001. Cover photo LZ-HMI TU154 of Hemus Air in Balkan Holidays colours. Photo by Ian Simpson.
For more details about joining TAS click here.